&nbsp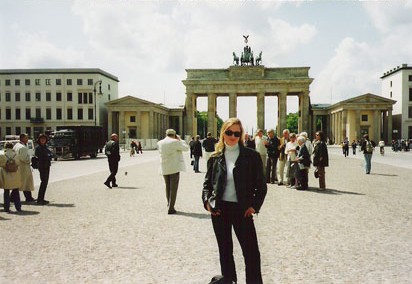 The Brandenburger Tor, now open for tourists. 2003.
&nbsp
 

West Berlin had changed less. Café M was exactly the same – the same tables, same chairs, same aqua and red straw chairs, the same black tile floors, now with some of the paint scraped off. The same glum, trendy clientele, although as usual there were a few people having a good time in the corner, and they were Americans.
It's one of the few places in the world I've ever felt perfectly comfortable, like there's no place else in the world I'd rather be.
Berlin had been a misfit, insecure, isolated city, which was of great interest to a misfit, insecure, isolated college girl. Now I was more ordinary and it was too.