Episode #8
I Am Very Competent.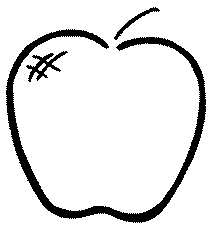 The next day in the office, I had trouble thinking of anything but Malley. I'd go through a little of the wire copy, looking for stories, and then stop and think about something he'd said. I'd type a couple of notes into the rundown, and then I'd think about the way he ate his breadstick or the way he kissed. It was hard to get much work done, but I was in a great mood.

Roger came out of his office and I handed him a sheaf of news headlines and summaries.

"Glory Unruh, you're a good egg," he said. "If it weren't for people like you, I'd have to think about the news. I couldn't concentrate on my book."

"It's okay," I said.

"It's going to be one hell of a book," he said. "You know, I keep an old World War II Howitzer in my office to inspire me. It reminds me to be aggressive."

I wondered what he had to be aggressive about, but I decided not to ask.

"You know, I'm going on vacation for a couple of weeks in August," he said. "Have you ever considered on-camera work?"

"Being on the air?" I said.

"You should," Roger said. "Competent people like you are hard to find." He went back into his office.

For the next hour, it was really impossible to get anything done, because now I was daydreaming both about Malley and about getting on the air. It would be a pretty fast route to being famous, I decided, even though all you really did was read stories aloud like a kindergarten teacher.

Julian came by on his way to the nightly news meeting. "I heard Roger wants to put you on the air," he said. "What the hell is that?"

"He says I'm competent," I said.

"I've been trying to get on-air for years, and I'm competent!" he said. "And I'm a man!"

The whole incident put Julian in a bad mood for the nightly news meeting, where he and all the associate producers and support staff decided what was going to go on the air. The executive producer is really in charge, but he never comes to the meeting, preferring to change everything around later.

"Okay," said Julian to the assembled group. "What do we have?"

"There's a story out of Staten Island," said one of the assistant producers, "about a divorcee who tossed her wedding ring in the trash and now wants it back. It's somewhere in the Fresh Kills landfill."

"For crying out loud," Julian said.

"It's an election year," said the assistant producer. "The mayor needs Staten Island. He says the city can find it."

Julian sighed. "Do we have any video to go with that?"

"Just the mayor," said the assignment desk chief, a union man who never did anything unless it involved time-and-a-half. "That same tape we always use, with him smiling and nodding. He isn't saying anything, so we can use it over and over."

"We do use it over and over," said Julian. "I saw it last night and the night before. He's wearing a winter coat in it, and its July."

"Well, we didn't have time to get any more tape today," said the desk chief.

Julian sighed again. "What other stories do we have?"

"There was a Nazi rally in Queens," I told him.

"Nazis? In Queens?" Julian said. "Do we have tape of that?"

"Nah, we didn't bother," said the assignment desk editor. "We figure, there's tons of old black and white footage of those Nazis around. Why bother? Besides, we didn't have the time."

"What were the camera crews doing all day?" Julian asked him.

"We had all our people shooting high school volunteers picking up trash in Central Park," he said. "The station manager's nephew was one of them."

"Well, we're not using it," said Julian, irritated. "This is a news show, not his family photo album. Anything else?"

Nobody had anything else.

"Then let's just go with what we have," he said. "And Glory, please make sure Roger ends with a toss to the cooking program that's up next."

With the news conference over, I went back to my desk and searched through Nexus for old articles about Malley. There were 43 matches, and I was just about to read one when the executive producer came over and looked at my rundown.

"Mayor...crooked," he said to Julian. "South America."

"What's he saying?" I asked.

"Oh, there's some nutty fringe candidate who claims that if the Mayor's re-elected he'll take all the city's money and disappear out of the country," Julian said. He cocked his head at the executive producer. "He doesn't like the mayor."

"Park," said the executive producer. "Garbage. Teenagers."

"Do we really have to use that volunteering stuff?" said Julian. "It's ridiculous."

"My boss," said the executive producer.

"Okay, kill the Nazi story and put that one in its place," Julian said, and there was defeat in his voice. "Glory, can you be in charge of these changes?"

I said I would, but I stalled for a while, reading an archive review of Malley dancing in a Christopher Wheeldon ballet. Then I rushed through the changes and went downstairs right as the show went on the air.

The opening music played.

"Good morning, I'm Roger Snoble," he intoned.

"An opposing candidate claims the mayor intends to empty the city's Treasury, and depart to the winter climes of Argentina."

The video came on. The mayor was smiling and nodding, and wearing a parka.

"Wow, he really is corrupt," said the director.

Julian grabbed me by the arm. "Did you double-check the tapes when you made those changes?"

"Most of them," I lied. "Just not this one. I'm very competent."

"Here's a breaking story," one of the P.A.s whispered to me. "Is it too late to get it on the air?"

"Not at all," I said. "We'll run it right at the end of the show. Have someone hand it to Roger when we run this videotape for the park volunteer story."

It was time for the volunteer story, but when I looked up, I saw Nazis marching. I had replaced the Nazi story, but forgotten to change the instructions to the tape room.

"Here are some nice young people, doing something that's needed to be done for a long time," Roger read.

"Who are these men in boots?" asked the director.

"Julian, I'm really sorry," I said.

"Don't look at me. Roger is the one who's going to be upset. It's his face up there."

"This just in," said Roger.

"Well, at least there's no video for this one," I said. "This one will be fine."

"A tragic fire in Midtown, when a block of stores burned in what firemen suspect is arson," Roger read. "No people were hurt in the after-hours blaze, but many animals were trapped in a locked pet store. Up to a dozen puppies and several kittens are believed burned to death."

"How sad," said one of the P.A.s.

Roger turned to the second camera.

"And, coming up....Having trouble deciding what to throw on the grill this summer? We'll have barbecuing tips next, on The Food Show."

I left the control room, left the office, and ran out on the street, knowing full well that Roger had a gun in his office.
.
Library of Congress Copyright Applied For
.