Episode #15
News....It's Just Sports With Guns.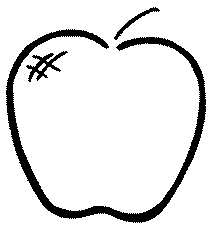 The executive producer had excused himself from the discussion about letting Lana do the sports. It turned out he had taken pictures of Lana during her days as a bra model, and had gotten her the P.A. job in the first place. Now, however, with the weight of her sensation behind him, he had a suggestion.
"Updates....3 minutes.....let her try....got something?" he said.
"He wants her to do one of Roger's late-night news updates for him," Julian translated. "I think it's a bad idea. Sports is one thing, but I don't think she has the background to be messing with news."
"News....just sports with guns," said the executive producer.
"At the very least," Julian said, "let's give her stories about things nobody's ever heard of, so if she gets it wrong people won't know the difference. Glory, do we have any stories like that?"
"This time of night, it's mostly third-world news off the wires," I said. "There's been a revolution in the Republic of the Niger."
"Make SURE she knows how to pronounce it," said Julian.
As soon as Lana went on the air again, my phone rang. That was odd in itself; considering the hours I worked, I rarely gave out my office number. I picked up the phone.
"Who," said a massaging masculine voice, "is that absolutely corrupting beauty?"
"Fabian?" I said. "What are you doing up so late?"
"Having a glass of sherry, and watching that living Varga girl read the news. Who is she?"
"I thought you had a girlfriend," I said.
"Oh, I'm not thinking of dating her. I want her publicity business. I mean, if I have do date her to do that, that's fine, but it's not what I'm calling about. That girl is going to revolutionize the news business. "
There was some kind of commotion going on in the office. People were gathering around Roger's desk.
"Fabian," I said, "she's not exactly Edward R. Murrow. She's just some dumb bimbo who used her looks to get ahead."
"Just because that option wasn't available to you," he said, "doesn't mean it's a bad option."
Over the tops of heads, I could see Roger standing on his desk, holding his World War II Howitzer gun.
"Hold on," I told Fabian.
Could Roger be that upset over being replaced for one update? He wasn't usually violent. Still, the night shift did strange things to people.
"May I have your attention!" Roger told the crowd.
Everyone grew quiet.
"This gun here, this precious piece of history, is the centerpiece of my new novel. A novel which has not been finished because of the constant distraction of journalism!"
People in the crowd nodded.
"Yet one little girl, one little girl here, Lana Oceola, has done for me what none of the rest of you would do. She has taken on some of my work - extra work - solely to give me more time to write. And although I may need journalism to feed my family, I need literature to feed my soul."
Lana was sitting on the desk at Roger's feet, swinging her ankles.
"That's why I've decided, in conjunction with the executive producer and station manager, that Lana Oceola will be sitting in for me when I go on vacation next week."
The crowd paused for a minute, then politely clapped.
"What's going on?" Fabian barked through the phone.
"She's going to replace Roger when he goes on vacation."
"Oh, man!" said Fabian. "I'm going to get up early and call Page Six. Tell her I got her her first publicity, okay? Tell her!"
I got off the phone. I had always wanted to be on Page Six. When I first came to New York, I used to send Christmas cards to all the gossip columnists, just so they would know my name.
As the crowd broke up, Julian walked past my desk.
"Want to go for a beer after work?" I asked. We sometimes had a beer together at quitting time, 9 a.m.
"I'm going out for breakfast with Jill," he said. "Jill thinks I would have been a better choice as Roger's replacement."
I saw Jill at a desk across the room, putting a long line of paper clips in a row. She had cut herself shaving, and there was a dried rivulet of blood running down her bald head.
On my way out, I saw Lana, and I felt conciliatory. There was really no reason successful women should be each others' worst enemies. Besides, maybe her coat-tails could help take me to wherever it was I wanted to go.
"We'll work on sports some more when Roger comes back from vacation," I told her.
"Oh, he's never coming back," said Lana.
.
Next Week: The Vibrating Tie
Library of Congress Copyright TXU 785-872
.