Finding a job in Hong Kong wasn't difficult. Within a few weeks, I had landed a steady gig at the South China Morning Post.
There are publications people read, and there are publications people carry under their arm and put on their coffee tables to show others.
The South China Morning Post was one of the latter, which in our case was good, since it was mostly unreadable. But it was one of the highest-circulation newspapers in Hong Kong in 1987, in part because local Chinese liked to be seen with it.
Carrying around a newspaper in English showed anyone in view how well-educated and international they were, certainly better than the mainland Chinese types flooding the city and selling noodles from carts.
Also, due to a quirk in the British-run education system, there were a lot of local Chinese who could read and write only English, and speak only Chinese.
&nbsp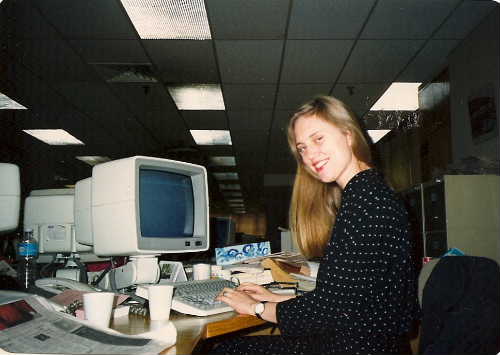 Computer technology, circa 1988. At the Post.